Some companies applied for the work from home scheme. It will prevent it from going outside and infected by COVID-19. With a coronavirus outbreak worldwide, small business owners shifted from a digital business to a new normal.
Some companies applied for the work from home scheme. It will prevent it from going outside and infected by COVID-19.
If you are an employee who lost a job or in a skeletal workforce, then you can start digital work today.
"This post may contain an affiliate link. Please see the disclaimer for more info."
Hello, it is me! Eileen, and welcome to my blog 🌸
This website specializes in how to start up a business for beginners and educate them to be financially independent.
Digital business is you are working on the internet. It converts the physical document into digital form.
Social Media Platforms, APPS, and Documents used for Business
For Social Media Marketing
Social Media platforms that help you get customers' engagement.
Instagram
Facebook
Pinterest
Twitter
Youtube
Microsoft Office or Office Suite
You can use it for your E-learning, write an online article, documents, and send to your business premises.
Google Documents or Microsoft Word
Sheet or Excel
Google Form
Slide or Powerpoint
PDF file
Edit Image or photoshop
Canva and Snapseed for creating and edit an image.
Physical Store on the internet
The location you display your physical products or digital publishing and sell them worldwide.
DIGITAL BUSINESS YOU CAN START TODAY
Online Shop
Electronic Commerce (E-commerce) is widely broad used in digital business. The online shop is one example.
In a traditional business, a business owner looking for a place where people go. That is why the Wet and Dry marketplace, Malls, Schools, and Plaza are best to put up a business.
In a new normal, people order products online. From small businesses up to large companies, change their marketing strategies. They post products on their website and share it on their social media accounts.
How to start?
For start-ups with a limited budget, the Facebook marketplace is your great choice. Filipinos love to sell on a FREE online platform. You will see some of them creating a live show to showcase their products. Comment MINE if you are interested.
You can also sell your products on Instagram.
tart to buy your website. It comprises the domain and web hosting. It is your property store to aware of your customers that your business is legit.
If you are interested to put up a website, click below: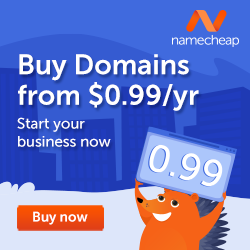 For your web hosting, click Interserver.net
Website has a lot of advantage because:
You can sell it worldwide
They can purchase your items 24/7 without breaking your leisure moments.
Has a wide array of marketing your products. From social media platforms, email marketing, and affiliate marketing.
Freelance Services
Online Shop is a digital business that easy to start up is to sell your expertise.
I am a Management Accountant graduate, and I am working as an Accounting Assistant. Accounting background and skills plus the bookkeeping experience is what I am looking for in a client who needs my expertise.
Freelancing work gives you the advantage of a flexible schedule in which you can work based on your available time.
Freelancing is an old side hustle. With this technology advancement, you can work remotely. I lived in the Philippines, and I am looking for a quick project across the globe. Nothing beats self-worthy with no boss around.
Where to look for a client?
Working freelance is good. This applies if you have a regular job on the night shift. For services such as bookkeeping services, you can ask the client if you can work at home.
To find a client outside the country, various platforms created such as Upwork, Fiverr, and Freelancer.
I am looking for a client on Linkdlen. Most of them even work for home and a full-time job.
Digital Marketing Agency
Old marketing is when you sell or promote products face to face and visit their house and explain it to your customers.
The online marketing skill is selling your products on different media platforms, using your computer and internet browser.
If you have the skills and extensive experience, you can start a small business.
Here are the services for new entrepreneurs to offer to his customers :
Search Engine Optimization (SEO) – your customers wanted to optimize their webpages to reach top search results. This focuses on unpaid traffic rather than the paid ones. (reference: yoast seo definition)
Social Media Marketing (SEO) – different countries' markets on different social media platforms. You will help your customers improve engagements and views in his accounts. Here in the Philippines, Facebook is the main platform, so be ready to open an FB page and tell your Filipino friends to like and share.
Pay Per Click (PPC) –
To fully understand, I have a reference: The beginner's Guide to Pay Per Click .
If you have a budget, this advertising you can try. This is the fastest way to reach people who are actively searching for terms related to your business. The budget will determine the audience's competitiveness; Types of products and services you wish to drive awareness.
There are many digital marketing skills you can develop, improve, and monetize. Form a team and start an agency.
Call Center Agency
BPO has a broad scope of outsourcing industry. From customer service, technical, and back office such as accounting, legal, and writing department.
As gaining skills; extensive experience in customer service; be on top and climb to operational manager; networking and business skills will surely you achieve success in putting up a call center agency.
This link – how to start a call center agency
BLOGGING
This digital business I am working right now. I am creating of how to monetize and I am happy that I have a regular job and my blog passion turns into a serious business.
When I am go back to write and find ways to monetize, I thought the blogging will be end due to VLOGGING and entertained by masses. I keep on writing because it is a classical way to start a business.
Blogging is an informal writing suitable for lifestyle ( food, travel, culture), and motivation. As techonology fast changing, so as the blog.
How to open up a blogging business? On my website, I am writing a content as my profile and send it to my clients. I am a freelance writer who specialize in finance and business start ups.
<𝐿𝑒𝓃 𝒮𝑜𝓇𝑜𝓃𝑔𝑜𝓃>
Need advice of your financial planning?
For freelance service: Content Writer and Virtual Bookkeeper.
connect me! on my Gmail: lensorongon2020@gmail.com
or send it here